Roys View From mug - Bouncing day pre match comment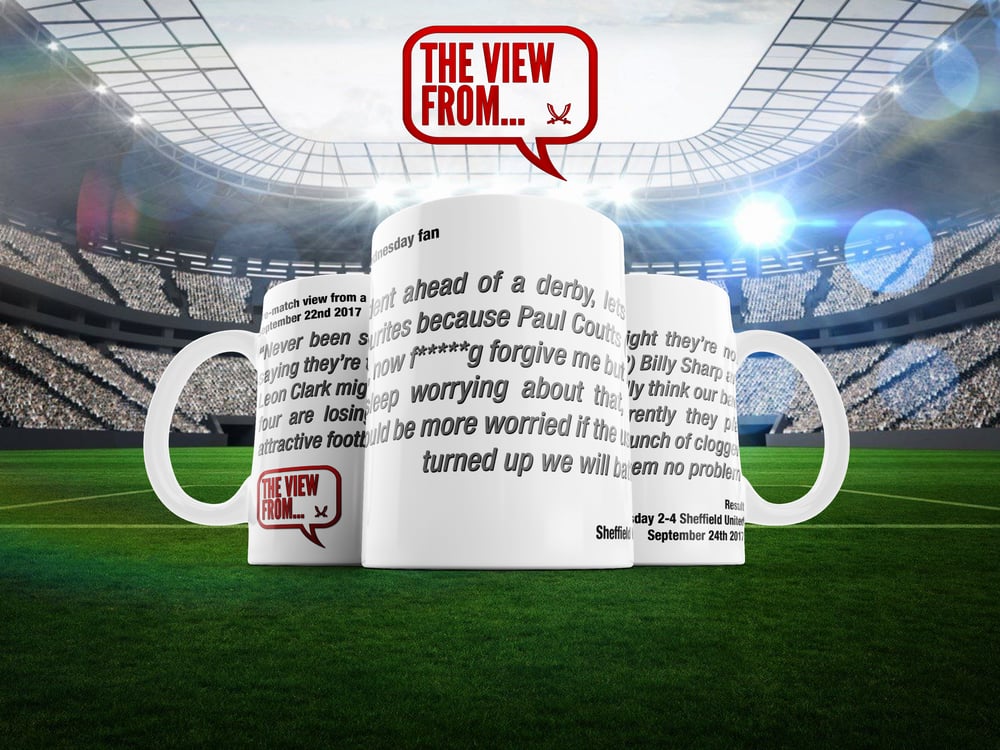 We've linked up with Roys View From to bring you a selection of mugs showcasing classic comments from opposition fans and their pre match views.
This mug features a comment from a Wednesday fan and their confident view of the upcoming game against United in September 2017, and we all know how that ended.
Comment reads as follows - "Never been so confident ahead of a derby, lets be right they're now saying they're the favourites because Paul Coutts (who?) Billy Sharp and Leon Clark might be fit, now f*****g forgive me but I hardly think our back four are losing any sleep worrying about that, apparently they play attractive football! I would be more worried if the usual bunch of cloggers turned up we will batter them no problem"
These are perfect for the home or office, or maybe a great gift for a fan.
High quality, durable 11oz ceramic mugs that are both dishwasher and microwave safe.
Mugs will be shipped 1st class and will need to be signed for. Please note any orders placed on weekends will be shipped on the following Monday.