James McAtee Beermats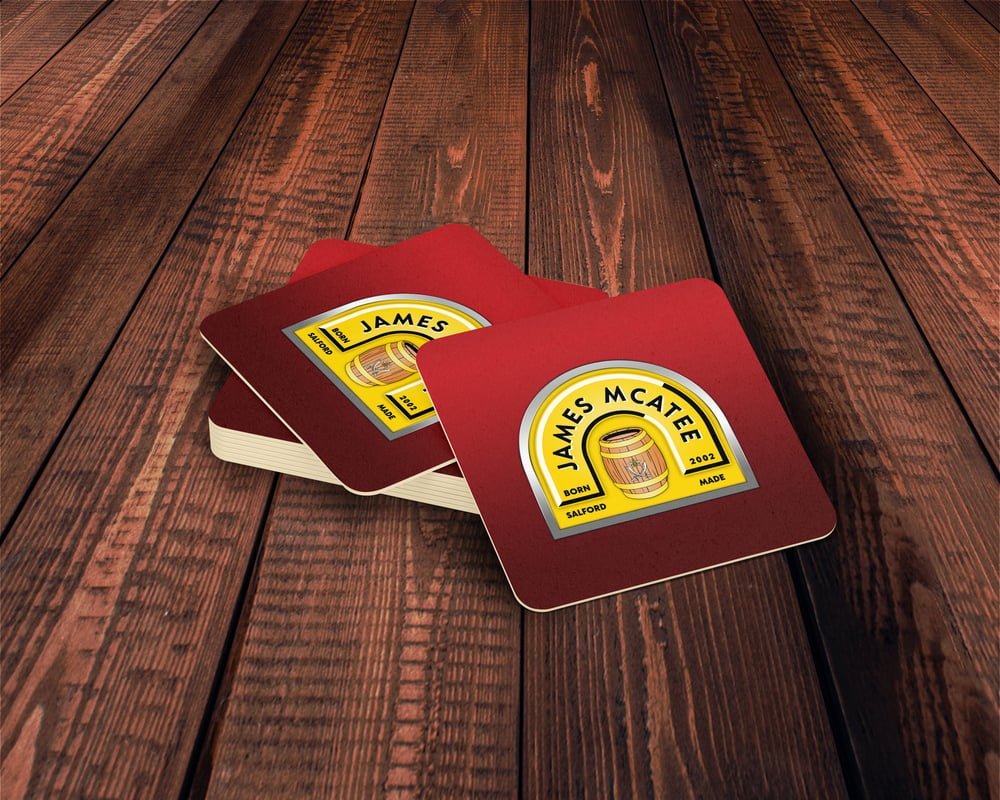 Pack of 10 james McAtee beermats (93mm x 93mm). A twist on the Boddingtons design, paying homage to the Salford made McAtee using the famous Manchester bitter logo. Complete with the Manchester Worker Bee symbol on the barrel.
Printed on both sides and made from 580gsm wood pulp board (1.4mm thick)
A great addition to any bar or "man cave". They protect tables, cushion glasses, look good on walls, and are even good for a game of flip!
Any orders placed on weekends will be shipped on the following Monday