Gustavo Hamer Beermats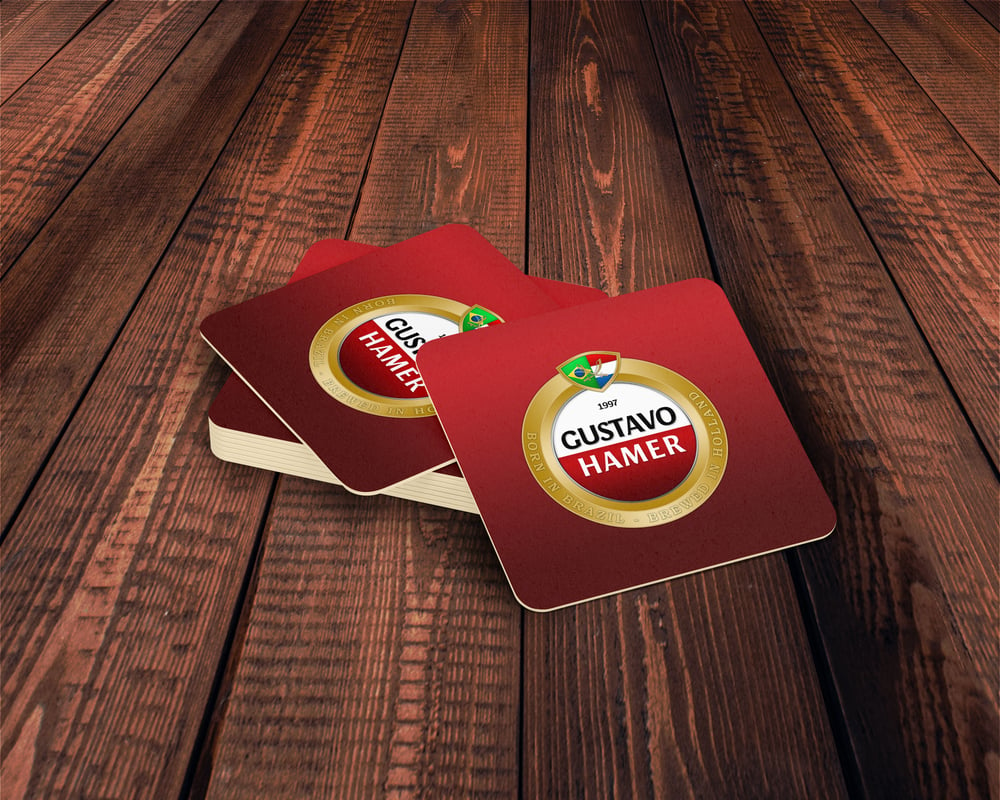 Pack of 10 Gustavo Hamer beermats (93mm x 93mm). A twist on the Amstel logo complete with a nod to Hamer's birth country and the country of his upbringing.
Printed on both sides and made from 580gsm wood pulp board (1.4mm thick)
A great addition to any bar or man cave. They protect tables, cushion glasses, look good on walls, and are even good for a game of flip!
Any orders placed on weekends will be shipped on the following Monday